Here Are 6 Reasons Why:
TomorrowWorld lands in the United States by storm in late September of 2013, on a large farm in Georgia. Big deal huh? It's not like we haven't seen EDM festivals pop-up across the country as the genre has flourished. TomorrowWorld is, lets call it, a big sister to the largely popular festival in Belgium – TomorrowLand.I am writing this article as if you know absolutely nothing about TomorrowLand. TomorrowLand kicked off in 2005 (The same year as Ultra) in a small town named Boom, just South of Antwerpen, Belgium. Go ahead and Google the town for endless pages of TomorrowLand pictures.
To put the size of TomorowLand in perspective, they have the same amount of people camping on site as Ultra Music Festivals see's coming and going. The tickets to the festival started to rapidly sell out in 2011, with almost about 170,000 sold if just a few hours. In 2012 they sold out nearly 200,000 tickets in 1 second. Let that last line set in a bit. THEY SOLD ALMOST 200,000 TICKETS IN 1 SECOND. Ultra was still selling tickets through the 2nd weekend of their festival this year. The reason this matters at all, is just showing how legit of a show these guys put on.
Reason #1 : The Organizers
"These Guys" are ID&T. ID&T is a Dutch Entertainment company named after its owners Irfan, Duncan and Theo from Amsterdam. TomorrowWorld is the product of a partnership between ID&T and SFX Entertainment – who now has a 75% stake in ID&T. ID&T has been producing electronic dance music events since 1990 officially. That's about the same time when most of today's mini-ravers were conceived. Yes, before you could hear Afrojack on the radio every 30 minutes in the United States. These guys have been organizing some of the most legit raves in the world for over 20 years.
Some ID&T Events Include: Sensation White, Sensation Black, Thunderdome, and Trance Energy.
Reason #2: It's Ages 21+ Only
Now, I know not everyone will agree with this – I am fully aware of that. But a 21+ festival brings the exclusivity, that ravers 21-50 have been looking for. There is no worrying about losing an ID and not getting served booze. As a guy, you don't have to worry if the guy or girl you are dancing with is 15 years old — Ultra. And where there is music there is dancing, where there is dancing there is sex. No worrying about age!
If you are younger than 21, then you probably say "Fuck this guy," and thats totally fine I agree with you. It sucks.
Reason #3 : The Location
Tomorrow World will be at the same exact farm where Counterpoint Festival took place last year. The festival is taking place on Bouckaert Farm, which is located on a beautiful 350+ acre farm. Trees, Lakes, Grass – Oh My. It will be an awesome contrast from the speedways and concrete covered parks some of us have grown accustomed to.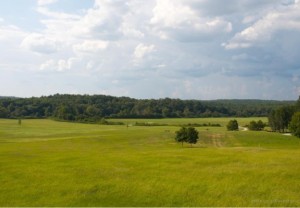 Reason #4:Camping
In my past, some of the most fun I have had at festivals has been at the campground. More specifically, between the hours of 4:00am – 8:00am. When you are with 100,000+ people partying, shit gets wild! You can opt to drive home to a hotel every night, but who want to fight traffic every single night after heavy raving.
Reason #5:Weather
According to a website that clearly spends a ton of time studying weather, the average temperatures near Bouckaert Farm are as follows:
Average Low: 64 degrees
Average High: 82 degrees
Somewhere between 64-82 should be perfect!
Reason #6:The LineUp
Sure you can see many of these acts at other large EDM festivals, but it is still a great lineup!
UZ (Fri) A-Trak (Sat) Adriatique (Fri) Afrojack (Sat) Afroki (Sat) Alesso (Sat) Alvin Risk (Sun) Aly & Fila (Fri) Amtrac (Fri) AN21 & Max Vangeli (Sat) Angger Dimas (Fri) Anna Lunoe (Sat) AraabMuzik (Sat) Armin van Buuren (Sun) Art Department (Fri) Audien (Fri) Audiofreq (Sat) Autoerotique (Fri) Avan Lava (Fri) Axwell (Sat) Bag Raiders (Sat) Benny Benassi (Fri) Borgore (Fri) Botnek (Fri) Breach (Sat) Brennan Heart (Fri) Brillz (Fri) BRK3 (Sun) Bro Safari (Fri) BT (Sun) Cajmere (Sun) Calvin Harris (Sat) Carnage (Fri) Cassian (Sat) Catz 'N Dogz (Sun) Chuckie (Fri, Sun) Claude VonStroke (Sun) Clockwork (Fri) Code Black (Sun) Codes (Sat) Congorock (Fri) Coone (Sat) Crookers (Sun) Damian Lazarus (Fri) Dan Sena (Fri) Danny Avila (Sat) Dave Lambert (Sat) David Guetta (Sun) David Heartbreak (Sun) David Solano (Sat) Delta Heavy (Sat) Deniz Koyu (Fri) Deorro (Fri) Digital LAB (Sat) Dimitri Vegas and Like Mike (Fri, Sun) Dirtyphonics (Fri) DJ Licious (Sat) Dubfire (Sat) Dusky (Sun) Dyro (Sat) Enceladus (Sun) Etc! Etc! (Sun) Excision (Sat) Fake Blood (Sat) Fedde Le Grand (Fri) Ferry Corsten (Fri) Figure (Sat) FKi (Sat) French Fries (Sun) Frontliner (Fri) Gareth Emery (Sat) Garmiani (Fri) George FitzGerald (Sun) Ghost Beach (Fri) Gigamesh (Fri) Gina Star (Fri) gLAdiator (Fri) Gramatik (Sat) Grandtheft (Sat) Green Lantern (Fri) GTA (Fri, Sun) Gunz for Hire (Sun) Hardwell (Sun) Henrix (Fri) Heroes x Villains (Fri) Humanoise (Sat) J. Phlip (Sun) Jacques Lu Cont (Fri) Jacques Renault (Sat) James Bayliss (Fri) Jamie Jones (Fri) Jaytech (Sun) Joachim Garraud (Fri) John Dahlbäck (Fri) John O'Callaghan (Fri) Joris Voorn (Sat) Justin Jay (Sun) Justin Martin (Sun) Justin Miller (Sat) Kill Paris (Sun) Kill The Noise (Sun) Kito (Sun) Kroyclub (Fri) Laidback Luke (Fri) Late Night Alumni (Sun) Le Castle Vania (Sat) Lee Foss (Fri) Liv Spencer (Sat) LOUDPVCK (Fri) Luminox (Fri) Luna (Fri) Maor Levi (Sun) Matt Lange (Sun) Max Enforcer (Sat) Mayhem (Fri) MC Villain (Fri, Sat, Sun) Mim0sa (Fri) Moon Boots (Sun) Mord Fustang (Sat) Moska (Fri) Mr. Skeleton (Sun) Mystique (Sat) Neon (Sat) NERVO (Sat) Nick Catchdubs (Sat) Nicky Romero (Sun) Nicolaz (Sat) Niko Javan (Fri) NiT GriT (Sat) No Regular Play (Fri) Noisecontrollers (Sat) Norin & Rad (Sun) Oliver Twizt (Fri) Orjan Nilsen (Sun) Paper Diamond (Sun) Paul Devro (Sun) Penguin Prison (Fri) Pete Tong (Sat) Plastic Plates (Fri) Porter Robinson (Fri) Psyko Punkz (Fri) Quintino (Sun) R3hab (Fri) Ran-D (Sat) Red-d (Fri) Regi (Sat) Revolvr (Sat) RiFF RaFF (Sun) RL Grime (Sat) Robbie Rivera (Sat) Roma (Sat) Romeo Blanco (Sat) Rusko (Sat) Sander van Doorn (Sun) Sandro Silva (Fri) Savoy (Sat) Sebastian Ingrosso (Fri) Sem Thomasson (Sat) Shogun (Fri) Shreddie Mercury (Sat) Sied van Riel (Fri) Simon Patterson (Sun) Solarstone (Fri) Soul Clap (Fri) Sound of Stereo (Fri) Sound Remedy (Sat) Speakerfoxxx (Sat) Steve Aoki (Fri, Sat) Style of Eye (Sat) Subb-an (Fri) Sultan + Ned Shepherd (Sun) Sunnery James & Ryan Marciano (Sun) Tanner Ross (Fri) Tesla Boy (Fri) The Chainsmokers (Sat) The Deep DJs (Sat) The Knocks (Fri) The M Machine (Sun) The Prophet (Fri) The Unsheathed! (Fri) Tiësto (Fri) Treasure Fingers (Sat) Two Fresh (Fri) tyDi (Sun) W&W (Sat) Wildstylez (Sun) Wolfpack (Sat) YAMO (Sat) Yolanda Be Cool (Fri) YVES V (Sat) Zatox (Sun) Zomboy (Sat)