Ultra 2014 Has A lot On Their Plate And Glitch Mob Appears To Be Hungry
After Ultra Music Festival announced their Phase 1 lineup, Glitch Mob fans in South Florida have to be excited about the return of the group to Miami.  With the release of their highly anticipated album Love Death Immortality on February 11th, the group has dropped their newest video for their single, "Can't Kill Us".  

"If our last album was introverted, then the new one is definitely extroverted," Justin Boreta explains of one of 2014's most anticipated electronic-music albums: The Glitch Mob's Love Death Immortality, to be released February 11th on their own Glass Air Records. Boreta represents one-third of The Glitch Mob's core members, alongside Ed Ma (aka edIT) and Joshua Mayer (aka Ooah).
The signature instrumental motif of Love Death Immortality ultimately proves to be what Ma calls the "glory lead": bold, screaming synth lines that generate infectious hooks straightaway. Despite its fresh approach, Love Death Immortality remains pure Glitch Mob in its essence, made clear from the album's first single, "Can't Kill Us" – which combines loping, 75 bpm breakbeat crunch and a speaker-shredding bass throb with rock swagger – hear the new single and watch the accompanying video HERE. Mayer says. "Of all the new songs, "Can't Kill Us" is the perfect bridge from our past to now." Other signature touches include the use of live instruments – from the distorted guitar feedback that launches the album's epic opening statement "Mind of a Beast" to the floating Rhodes keys percolating the soaring, cinematic "Skytoucher." The Glitch Mob embrace new rhythms and tempos on tracks like "Skullclub" with its pulsing sidechained synths and vocoders and "Carry The Sun," that experiments with 4/4 cadences; meanwhile, "I Need My Memory Back" and "Fly By Night Only" incorporate fully mirror-balled disco funk.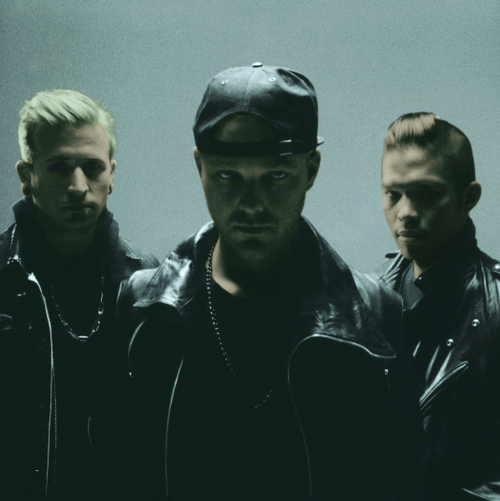 The Glitch Mob is itching to take Love Death Immortality to its natural home on the stage, in all its crowd-pleasing glory, and that's exactly what's going to happen when The Glitch Mob kick off their biggest tour yet in March 2014. Accompanied by massive production from Martin Phillips of Bionic League – who's developed staggering concert visuals for the likes of Daft Punk, Kanye West, and Deadmau5, expect the Mob to dominate festivals and large venues well throughout the new year.
"We're taking a more hands-on approach to the live show this time around," says Ma. "The whole experience is going to be personally curated by us. We're designing really cool video-interaction apps to integrate the experience, really letting the audience in on what we're doing onstage."