AUGUST 27, 2013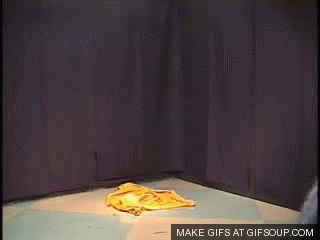 Let me preface this article by saying……. I believe, overall, it is a good thing that people can feel better about their interests and expressing themselves. Social media has given those who have alternative interests and opportunity to connect with like-minded (nerds) individuals. I'm really trying to be diplomatic because I liked trance and EDM before the year 2000 (not a popular choice yet believe me) and enjoyed playing StarCraft online for hours at a time. I then took to the computer to learn how to mix/produce my own music using something called "Fruity Loops" (I think they got the message when they changed the name to FL Studio), another alternative choice that, in a more traditional sense, would knock off some cool points.
So as much as I hate to admit it, I'm one of you. There. So…here's what I don't like about all this
I don't want to call them (us?) Geeks or Nerds any more, because the culture has taken on its own "cool". A standard has been established for Geeks to put themselves out on airwaves and make those who relate to them feel better about not being a perfect physical specimen or knowing the perfect thing to say. Too many kids (people) have grown up with communicating through the computer or through text, not having to stand next to their words. The same socially underdeveloped population has made "trolling" into a thing, and I have a feeling their existence makes every major YouTube video's comments section into an incoherent "discussion" on race, politics, Lil Wayne/Drake,
So then we get YouTube Geek Week hosted by Dodger and Adam (Dodger!), who for some reason use the cut of their newscast that shows them at 10 seconds not realizing they have an important video game newscast to do (WHOOPS!!!! DIDN'T SEE YOU THERE!!!) and shortly thereafter not realizing who's supposed to talk first!!! I dunno is it me? you?HahaaaahHalolROFL AwkWard!!!!!!
Canned awkwardness? You're not on "The Office" or comedic performers obviously. Represent the demographic and say what you gotta say without the #funnyfail
Dodger represents the pretty girl who just happens to like video games and "nerdy things", basically the fantasy of those who wear undersized Power Rangers T-Shirts and spend a couple minutes per day removing Funyun shavings from their belly buttons. (you geeks will not sneak Power Rangers in as something that's nostalgic and cool). She is a growing population, and aside from her name and lack of comedic chops doesn't bother me.
---
See Also: Maxim model Carissa Rosario surprises geeks in New York City comic book store
---
Geek culture's use of hot women to market to the mouth-breathing male doesn't seem to have an end in site. This is not to say attractive women haven't been the go-to marketing weapon for just about everything for a while, but to go a bit further reveals these women are really stressing the video games they play and that they are "just a nerdy girl at heart". The form its taken is "she's hot AND YOU HAVE A CHANCE!"
Our geek and nerd friends do love their computers, in turn their computer-made music. No wonder the sound has become acceptable with the rise of geek culture and video game relevance and marketing. The 8 bit sound has become a go-to sound for clubs. Why wouldn't it? The club going population was busy on Nintendo listening to these types of sound on repeat for hours on end, creating important emotional connections to determine their musical taste in the future.
Modern video games create an the best output for electronic music outside of dance clubs. Modern video game music has a bit more developed (occasionally cinematic) feel. Wolfgang Gartner blessed Midnight Club: Los Angeles with "Squares" and "Montezuma". Video game music used to sound like, "they did the best with what they could" to requiring the same attention as a movie score.
I'm all over the place with this one…but to summarize I'll say that I'm glad that more electronic music is out there, but it came on the back of some nauseating being-a-geek-is-now-cool trends. Here is the trailer from Revenge of the Nerds.