In the last 3 months Passion Nightclub has pulled in R3hab, Nervo, and Dash Berlin. At the moment this doesn't seem like much averaging only 1 DJ per month, but after talking with Shawn Morton, Director of Marketing at Passion,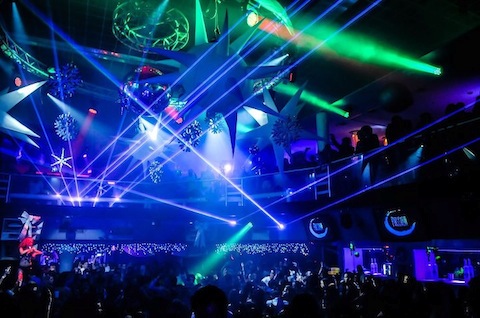 and Omar Alvarez, Director of Operations, it's safe to say we will soon be seeing more and more DJ acts. After attending only two events, I can say that this club is perfect for the EDM South Florida scene.
Morton summed up Passion Nightclub for me quite simply; "The owners of Passion are all from Atlantic City. We are a family run business. When we were based up in Atlantic City, we pulled in a lot of top name techno DJs back in the day and that was big up there at the time. Since we've come down here we've been more of a Top 40 type club. We've been pushing and pushing and we have finally started getting through to some agents. We finally can get the DJs to come in and give this place a shot… and it seems to be going well. We would like to get DJs in every week and we are moving in that direction. It's just about getting the right talent for a good price, and unfortunately we have clubs in Miami to compete with".
Miami nightclubs better watch their backs though, because this is definitely a new force to reckon with in town. Well… slightly out of town. Passion Nightclub is located at the Seminole Hard Rock Casino in Hollywood, Florida. Although it may be a drive from Miami, which most Miamians would rather choke on an empanada, then drive… It is more conveniently located for the rest of us folks in Broward and Palm Beach County who are sick of the long drives down and back and its so many inconveniences.
What are these inconveniences that I speak of? Allow me to run through a typical Saturday night going to Miami; You have to drive to and from which requires time and gas. Then there is the horrible traffic. Next, you have to find parking which costs $20 on average. Then you have to walk far to get to the club, which in heels before the event is annoying, but after the event is just painful. Finally, you get to the club, but you have to wait in the line.
Don't we all just love that wait? Even when we are on the list, or paid in advance to get through the Will Call lines which should be faster. But no line means it looks dead, so for image purposes we have to wait outside in the cold, in the heat, in the rain… it doesn't matter to them. Then we get inside where the workers are rude, and the drinks are drastically overpriced. The vodka tastes cheap despite the Grey Goose bottle it comes in… since when does bottled water cost 10 dollars? No, I'm not tipping you for THAT.
The dancefloor has been cut in half because of the increase in VIP tables and in some clubs (cough, SET, cough) there is no dance floor at all. Most of the time these "very important people" do not even care about the music and of course that sets a GREAT vibe for the night. If you aren't in VIP, good luck finding enough room on the dancefloor to actually dance. Forget finding a place to sit. That's asking too much. And then there are the tourists… I don't even have to elaborate on that subject. But for the record, in America, grabbing a girl's hair or ass is not a pickup. It is just creepy, among other things. Safety is also apparently a factor. Good job Opium Group for letting a gun get past security. I thought I warned you to step up your security when a smoke bomb got into your Remembrance event. Don't listen to me though. What do I know.
Take a 360 degree tour of Passion Nightclub Below.

Just click and drag.
Just thinking about a night in Miami has me irritated. No, I think I'll just start going to Passion more often. Here are some of the things I noticed that I liked: The drive is closer, the parking is next to the venue and the parking is FREE. The entrance line moves fast, the drinks are REASONABLE, and the staff is super nice… I mean, they actually SMILE… ALL of them…  Not used to that in a club. The dance floor is huge, the VIP is bouncing as much as the GA, and there is actually air conditioning and ventilation. I couldn't even smell my OWN cigarette smoke.
At both events I attended, the crowd had ENERGY and the kind of vibe that I have only witnessed at Miami clubs in their prime.  It actually reminds me of the better days at Mansion. You know… Back when they had people in giant animal costumes dancing on poles, midgets on stage, a huge dance floor, and people just rocking out and making dance circles. It was crazy, but it was fun. THAT is the kind of fun I had both times I was at Passion. The music was solid, the sound system was POWERFUL, and even the hip hop room was happening. Everywhere I went, the men and women spoke to me like I was a person. VIP or not. There was sharing, and there was caring. And even though there weren't a bunch of fluffies and kandi, I felt the PLUR. And that's whats up.
Here is what I did not realize; Morton explained that until the club is at full capacity, the attendees are allowed to walk in and out of the club as they please. There is no extra charge to go back inside once you have already paid.
"We want our customers to be able to really enjoy the Hard Rock. It's a beautiful complex. We have a casino here. We have restaurants, bars, a hotel, a comedy theater. There is a lot to enjoy".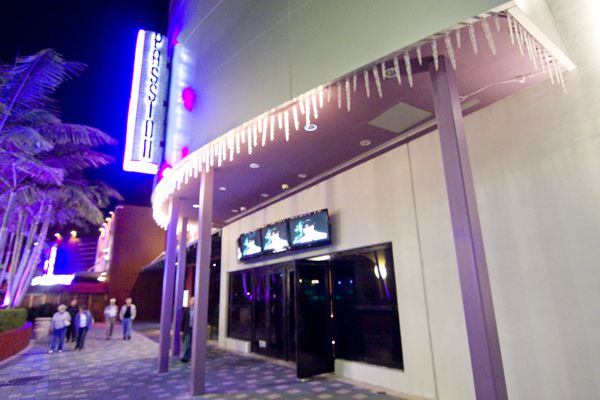 The Hard Rock certainly is a much classier environment. In addition to what the Hard Rock offers is safety. There are check points at the entrance to the Hard Rock as well as at the entrance to every club and there are cameras in every corner. Security is walking around always and you can even ask them for help with things whether that be for directions to other parts of the complex, or to escort you safely to your car in the parking lot.
Omar Alvarez, Director of Operations at Passion furthered that explaining, "We believe in safety here. We have a lot of young ladies that come out and they are very safe walking around here. You leave the club, walk to the parking garage, its right here,

you get in your car, and in 5 minutes you are on the highway heading home. You aren't dealing with the South Beach crowd, you aren't dealing with the DUI checkpoints between 195 and 395, and you aren't dealing with the bums on every block. It is just safer."
The Hard Rock is expanding and Passion is in a good position at the moment. The club is big enough to hold 1900 people which is close to the size of Mansion Miami, and has a similar layout. Ticket prices start at $30 online and go up to $40 at the door. Unlike Mansion and most other clubs, they do not fluctuate the price of the ticket as the night goes on.
With Passion's transition into the EDM industry, I was curious about the prices of tickets to get into the events. All the big name clubs in Miami have slowly risen the cost of ticket prices as EDM has grown bigger and bigger. "We don't want to raise prices. We pay the same price for the DJs to perform here as everyone else does but we don't want to raise the prices like everyone else. We are trying to be accessible. We're not South Beach, we are not going to compete with them and we're not trying to," Morton says.
Dash Berlin played a decent set. There were lots of handouts, the crowd was wild and everyone was rocking out. The people were dressed classy and ready to dance. The venue is big, clean, beautiful and organized. They clearly have their shit together. They do not have the fancy lighting like all the bigger name clubs, nor do they have girls dangerously dancing in large metal rings hanging from the ceiling. To be honest, it really doesn't matter. That's the superficial stuff. It gets old. Don't get me wrong… they do have girls in sexy outfits dancing, and to Passion's credit, every single girl working there was sexy as hell. Maybe it was their SMILES.
Passion offers more in different and better ways. Maybe it's the disco ball. When Mansion dropped their ball they lost the quality of the people: the people who were there simply for the music, dancing and friends. Passion has the same beautiful disco ball that I have so missed dancing under. Beneath that glittering star of mirrors, a thousand people danced that night. And the vibe… the PASSION was contagious and I look forward to all future EDM events being held there (Except Pauly D.) I think it is safe to say that Passion is already my new favorite EDM spot.   Rebecca Furman |  Writer  |  [email protected]