So every one in a while reports come out talking about a topic that interest me, and I almost always think the same thing. "Well no one asked me about this, so how accurate is it." That may sound a bit delusional but in realty every time you listen to music online or purchase music there are companies in the background determining who you are and what you like. One of them is Neilsen, and as their website claims – they study people to help companies better reach your wallet.
"We study consumers in more than 100 countries to give you the most complete view of trends and habits worldwide. "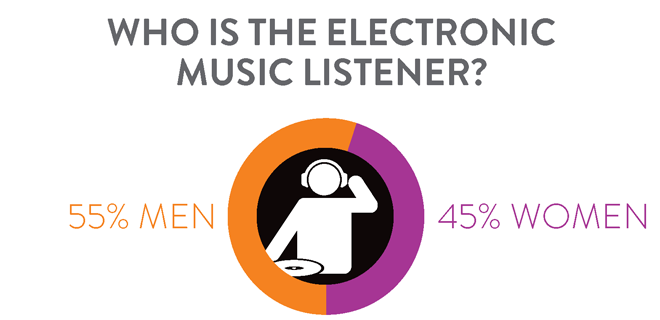 They recently released a report on who is listening to EDM, which had a few points that caught me off guard.  The report has listed the gender split as 55% of EDM fans being men with the other 45% being girls.  Now if we were to base this off of the Ultra Aftermovies it would be 95% sexy girls and 5% guys.  On the other end of the spectrum, if this was based of a show in Miami it would be 80% guys and 20% girls.  So this leads me to me next point, there are clearly a ton of girls that love EDM but never step foot in a rave.
Ladies get off your ass and go to a show, here is a list of all the upcoming shows!
The report goes on to break down the demographics by Age, Ethnicity and Education.  I am no necessary surprised that college age kids and the older people who used to rave back in the day are the biggest fans.  Their breakdown by ethnicity adds up to like 129% so I don't know what the fuck they were doing there – but mostly white and Hispanic is pretty much what you see on the dance floor – so not terrible surprised.
Maybe its spot on, maybe its bullshit – who knows.  Take it as you will.
The full info graphic can be found here