A Valentine's Day Guide To EDM Shows In South Florida
Wandering around South Florida on Friday, you might see a chubby, white dude buzzing around with a bow and arrow looking to pierce the hearts and souls of severely unsuspecting victims this Valentine's Day.  After the DMT wears off, you'll realize that the fictitious, chubby cherub was nothing more than a made-up holiday by Hallmark to make couples feel great/terrible at the same time and others to be envious of their freedom/imprisonment of loneliness. So when your friends with a spouse or significant other ask you what you did for Valentine's Day, here is a little tidbit that might help you put yourself in the best position to get laid, find your future ex-wife/husband or the women/man (like what I did there) of your dreams.
Single Guys:  Quite possibly the best position on Valentine's Day. Pockets are still full from the money that wasn't spent on that chick that banged your boy at the last show, who said she thought you had the most beautiful eyes.  You dodged a bullet, and your boy is stuck with the bill on the most expensive time of the year when it comes to love. So what are you going to do? Whether you're looking for love in all the wrong places or looking to get your face melted off by good music, you have several options.  The world is your oyster. You are out, looking to have a good time with your friends and not interested in finding Misses Right.  So what's your destination?
Calvin Harris @ Story:  The girls will be impeccable.  The production will be unforgettable.  And the atmosphere will be blooming with a lot screaming, sensual conversation over bottle service or $20 vodka tonics.  You'll most likely find an aspiring model whose interests are traveling, art and other things that involve a lot of time and other people's money.  No doubt there will be a time in the night where Harris plays "Feel So Close", and that plastic, barbie doll you've been spending all your time and money with might feel a bit lonely and get off the pleather couch to dance.  Careful guys, I foresee a handjob and a $600 bar tab in your future.  An escort, your iPod, 750ml of Grey Goose and a hotel will serve the same purpose for a fraction of the cost, time and frustration of parking in South Beach.

RL Grime @ Grand Central: Hot, tight, moist and wet.  All things we look for in a vagina, but what you will get when you enter Grand Central for this show.  RL Grime will undoubtedly put together an amazing set list and look for some old school mixes of love songs. The crowd will be full with bros in face bandannas looking like something out of a Cash Money video.  If you happen to stumble across a single girl in the crowd, you better scoop her up on your shoulders and hold onto to her tighter than Dolphin's butthole. She is most definitely a RIDER chick, and the odds of her being able to beat up a crazy, ex-girlfriend are about 80%.  So if you're looking for crazy girl out of Hialeah with daddy issues, better put together a solid game plan.  Bro packs will be running wild looking for this diamond in the rough.  Be sure to pack a Jimmy and avoid the Grime! Note, if RL Grime plays a trap remix of  Biz Markie's "Just A Friend", you better act like more than one. That song will end your game if you act like some shy, choir boy.

Heroes x Villians @ Mansion: Trap is trending on Valentine's Day in South Florida, and the duo will definitely put together a diverse crowd for holiday with the notoriously amazing production of Harold and the other talented VJs from the Opium Group. Same set up as Story, but with less of the headaches. The women are far more approachable, but you might have to know a bit Spanish if you want in the door.  As far as the music goes, there are more people looking to get on the floor and shake some ass giving you ample opportunities to make a connection.  Beware the long-stemmed rose guy selling an individual rose for $20. You could stop by Publix and scoop two dozen for that price.  Leave them bad boys in the car, and when you scoop the women/man of your dreams, and you'll have a nice little surprise waiting for them on the drive home.

Love8! @ Club Cinema: What could be better than the mind-numbing sound of bass rattling your heart strings? Downlink, Dieselboy and Mantis headline the show that will be an interesting combination of sorts.  Fresh off of a battle with the city of Pompano Beach, Club Cinema is looking to bring back the love to the city that shames them on the regular.  Considering they removed their liquor license, this would be the most cost-effective of the choices for Valentine's Day.  Don't know what's more annoying, paying for a $25 Redbull & Vodka or a $7 bottle of unlabeled water…The guys at Hypnotic Productions have always been first-class with putting together concerts of epic proportions, so if you're under 21 and looking to party to 4AM this is the place. Let's just see if the police cockblock on Valentine's Day and break up your make out session with that kandi chick you met 10 minutes ago. If Downlink drops a "Fuck The Police" remix if they enter the building, don't get all badass in front of your new chick and try something silly.  The boys in Broward County jail will make you feel something else on Valentine's Day, and they don't give you roses.
Single Girls:  Take note of everything I wrote for the guys and use this knowledge to your advantage. You are smarter than us when it comes to emotional intelligence, and I have faith that you do not need the advice of a man to have fun on Valentine's Day. I do know that it is the most vulnerable time of the year for a women minus a late period, but we as men usually do whatever it takes to make you happy. Whether it's buying you a drink, telling you how beautiful those glow gloves make your eyes look or how much we love Aviici's new music, your happiness will always make our lives harder.  But hey who doesn't love a challenge?
Dating Couples: If you're interested in attending any of these shows as a couple, you're already on the right path to creating a long, loving relationship.  If you're not interested in doing something like this and having another boring night of Groupon dinners, flowers and 5-minute sex, that's okay too.  Just make sure that 5-minutes includes music.  Nothing helps people connect on days that are important (to couples & women) like Valentines' Day more than music. Music helps make love stronger, mend broken bonds and help couples under that it's okay to have emotion outside of tears and smiles. Music evokes emotions that can be trapped by inner fears and can help people unleash their love on another with such divine connection.
Please note: I am in a relationship, so my girlfriend reads these posts.  Hey there beautiful!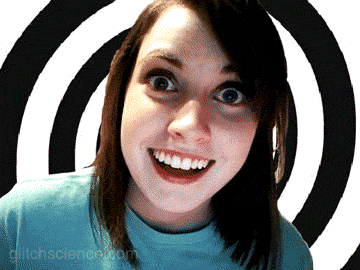 So for those of you who are looking for something to do on this Valentine's Day, South Florida offers a fucking plethora of playgrounds to jump around on.  Please note that some areas are rustier than others, so be careful when you're swinging around on those things.  Protect yourself and others with honesty, integrity and most importantly a condom. World has enough monkeys swinging around all over the place. Enjoy.