Wearable Technology Shakes Foundation Of Music, Life Itself
Fusion and EDM Maniac have combined forces for what can only be described as a triumph in American science. They have asked the people what they want, and they have responded: Give us light!  What I assume to be a team of top tier scientists, electric technicians, creative visionaries, Wall Street business moguls, venture capitalists, The Avengers, and DJ Fabian have given humanity its next evolutionary step.  No more will we have to depend on a concert's light show to give fans the requisite amount of human-light interaction for maximum PLUR-Rave enjoyment.  The power is now, almost literally, in our hands.

While some may believe the Fusion SmartBand to be a simple wristband, the technology required to power a wearable light that interacts with music and even the wearer's dance moves is probably not unlike the artificial heart (arc reactor) that sustains Tony Stark/Iron Man's life force.  While the Fusion Band may not be designed to power the human body or crime-fighting exoskeleton, it is compatible with iPhone 4, 5, 5s, 5c,iPod Touches running iOS6 or later.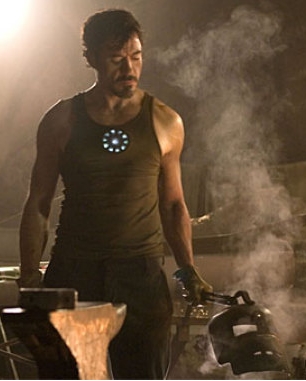 The one burning question on everyone's mind though, can a technology so powerful be dangerous if put in the wrong hands?  If we know anything about the modern tech world, its that progress will not be halted by moral dilemma. First cloning animals, then smartphones with location services, self driving cars, and now the ability to not only hear our song, but to see it as well.  Experts have warned ravers that introducing the Fusion SmartBands into the already unstable, highly reactive Audio-Visual environment created by the controversial "Beamz By Flo" device could cause unprecedented, possibly dangerous, levels of PLUR.

EDM fans are urged to take the proper precautions before using their device in any ways other than the manners suggested by Fusion and EDM Maniac:
Going to A Concert or Club
Watching Music Videos
Listening To Music on Your Smartphone
Despite controversy, the device is set to compete with the Xbox One and Playstation 4 as the most sought after consumer technology for 2014. To learn more, feel free to donate to their Kickstarter or read more at EDM Manic.
Author
A Monkey With A Cigar And Typewriter