Wu-Tang & Datsik Ain't Nothin' To Fuck With
Datsik has announced that he will be collaborating with Wu Tang's own GZA, on his upcoming 'Digital Assassin' tour. The collaboration with the two artists is groundbreaking for the EDM world given the introduction of a hip-hop legend being brought into the fold.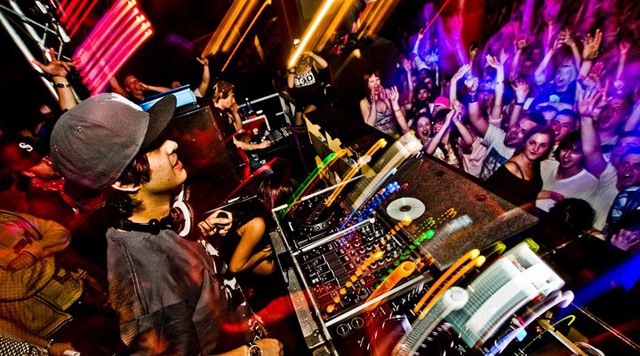 "Super excited to hit the road again for this crazy tour, especially having a Wu-Tang member on board this time around!," says DATSIK.  "It's an absolute honor to be playing a few shows with the dudes I grew up listening to. Wu-tang forever!"-Datsik
It doesn't end just there. GZA will be performing his 'Liquid Swords' album with a live band along with guests hEROBUST and Getter! On these dates, Datsik will feature his one-of-a-kind "Vortex Lumen" DJ performance booth—which was a highlight of his recent FIREPOWER MOST WANTED tour.  Lumen is reference to light and consists of new lighted bells and whistles in addition to groundbreaking, real-time 3D-mapping technology created by V Squared Labs.  It continues to push the evolution of custom visuals and mind-altering effects like that of the original "Vortex".
Here are the dates that have been released thus far:
DATE
CITY
VENUE
FIREPOWER MOST WANTED w/ Datsik, Rise At Night
Wed
11/27
Santa Ana, CA
Observatory
with Pretty Lights
Sat
12/28
Hampton, VA
Hampton Coliseum
Tue
12/31
Denver, CO
Colorado Convention Center
Co-headlining dates with GZA
Thu
1/16
Philadelphia, PA
Electric Factory
Fri
1/17
Boston, MA
House Of Blues
Sat
1/18
New York, NY
Best Buy Theater
Digital Assasins Tour with Herobust, Getter 
Wed
1/22
Charlottesville, VA
Jefferson Theatre
Thu
1/23
Norfolk, WV
The Norval
Fri
1/24
Richmond, WV
The National
Sat
1/25
Baltimore, MD
Soundstage
Mon
1/27
Burlington, VT
Higher Ground
Thu
1/30
Buffalo, NY
Town Ballroom
Fri
1/31
Syracuse, NY
F Shed @ The Market
Sat
2/1
Wallingford, CT
The Dome