PRIMARY FOCUS IS ON DRUG USE – NOT LACK OF
Camp Bisco wrapped up its 12th festival today, with tired festival goers cleaning up and heading home for a much needed shower. Camp Bisco has brought in around 15k people to the area, for the past 7 years. Thats nearly 100k people walking into the community as possible customers stimulating the local economy.
Just a few weeks ago, the producers of Camp Bisco (MCP Presents) started a fundraiser for the county to raise money for tornado damage that took place just before the festival. They also donated $15,000 to the county after Hurricane Irene hit the area. Unfortunately you won't read these headlines in any of the newspapers or websites. You are more likely to hear about the handful of people who were arrested for drugs.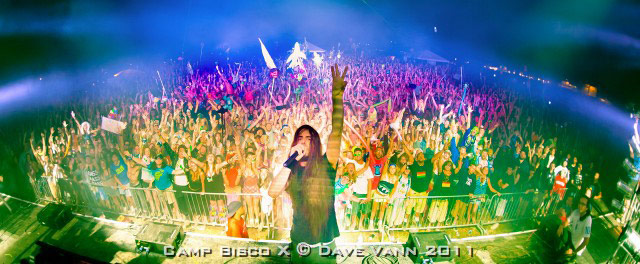 As of writing this article, there were 7 arrests, all for possession of drugs. 7/12,000 is a daunting percentage given the outrage over the disturbances that most cities would die for.
Are drugs a problem at festivals in the eyes of the law, yes. The same can be said for every type of concert from Justin Bieber to Rascal Flatts. Music and partying seems to almost always go hand-in-hand and we must remember its not the location or the style of music, its the person.
Bassnectar @ Camp Bisco 2013
Official Camp Bisco X Aftermath Trailer (View in 720P)