Why EDMSouthFlorida.com?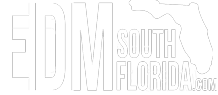 EDM South Florida is an electronic dance music event calendar for South Florida. A comprehensive guide to local clubs, music venues, music festivals and dance music events in Miami-Dade, Broward and Palm Beach County, Florida.
Our other online publishing properties displayed more than 265,000,000 advertising impressions from 2012-2014. Some of our websites have reached nearly 1 million pageviews in a single day.
Advertise electronic dance music events in South Florida with EDM South Florida, a local EDM advertising opportunity.
Electronic Dance Music is an idea, culture, movement, experience, lifestyle, attitude and global community. It knows no borders, boundaries or language.
Contact us today. Call 203-233-1686 or email [email protected]
[gravityform id="4″ title="false" description="false" ajax="true"]